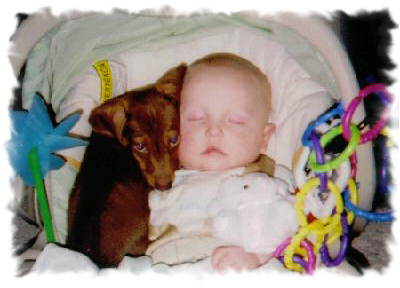 GET YOURSELF A 'HOT' DOG THIS SUMMER! HA!
BLESSINGS TO ALL 
FROM THE WHITE FAMILY! 
THANKS FOR STOPPING BY. WE WELCOME 
ANY QUESTIONS OR COMMENTS YOU MAY HAVE. 
WE HOPE YOU ENJOY OUR DOGS AND WEBSITE 
AS MUCH AS WE DO. PLEASE FEEL FREE TO 
SIGN OUR GUESTBOOK AND LET US KNOW 
YOU'VE STOPPED BY! 

WE HAVE PUPPIES. SCROLL DOWN FOR MORE DETAILS. 
OR, PLEASE FEEL FREE TO 
BROWSE OUR WEBSITE TO LEARN MORE ABOUT OUR FAMILY...
SMALL 'HOBBY' BREEDER OF DUAL REGISTERED 
AKC/ CKC MINI. DACHSHUNDS- SPECIALIZING 
IN CHOCOLATES, DILUTE,  
i.e. ISABELLA(FAWN) & BLUES, CREAM, & NOW ENGLISH CREAM, IN SOLID, DAPPLE,
AND PIEBALD 
LONG, SMOOTH AND WIRE COATS.

Our family lives in Elizabeth, CO. I have 10 children, 5 girls, 5 boys, aged 21 down to 1. Our furry 
kids are our dachsies...all of whom own us, not us own them. 

We acquired our first mini. dachshund, Isabella, a chocolate-based red smooth 
female, when our second son, was just 3 months old. She was in competition with
a pug. We had the baby in his carrier on the floor, 
and she decided that we had no 
choice in the matter, and climbed right in and snuggled up.
That was her favorite place to be, until she and the baby both got too 
big to fit in it together. And, she was honestly, the best dog of any breed, 
that we have ever had. She loved everyone, including our Vet! She got us 
hooked, and as the old saying goes, "dachsies are like potato chips, you can't 
have just one." 

Our babies are born right here in our house in our "puppy room", and babies are handled from birth. 
They are our pets, and members of our family. I've also worked as a canine obedience trainer
since 2002, so our puppies get a great start behaviorally as well as socially.
Genetics facinate me. I have studied for years on dachshund genetics, and have brought our parents 
in from all over the country from some of the most reputable breeders and lines, to provide the very 
best in conformation and color. We strive to breed the very 
best in temperament and conformation, in a rainbow of colors and coats, 
so that you can be assured of a beautiful, happy, healthy puppy. You won't find
a shy dachsie here! 

It's an unfortunate fact that you get what you pay for. 
If you want a cheap puppy, we can't help you. However if you want a dog that is
happy and healthy, with an excellent reputation backing it up, we CAN help you there! ALL PUPPIES COME 
WITH A FULL VET HEALTH CHECK, CURRENT ON VACCINATIONS & WORMINGS, 
COMPREHENSIVE 1 YEAR HEALTH GUARANTEE, EUKANUBA PUPPY PACK, AND NUVET VITAMINS. 
References available, just ask! You can also check out our Happy Homes page below. Every puppy there is
one of ours, with true testimony quoted directly from their new owners.

I DO NOT SELL TO, OR BUY FROM BROKERS, PET STORES, OR PUPPY MILLS. LET ME HELP YOU CUT DOWN ON YOUR PUPPY SEARCH! I DO NOT HAVE PUPPIES BUT A FEW TIMES PER YEAR. IF YOU DO NOT HAVE PATIENCE TO WAIT ON ONE OF MY LITTERS (I KNOW HOW 'PUPPY FEVER' CAN BE), OR DON'T SEE A PUPPY THAT IS RIGHT FOR YOU, FEEL FREE TO CONTACT ME FOR BREEDER REFERRAL. DON'T GET BURNED BY A BAD BREEDER. AND, PLEEEEASE DON'T BUY FROM A PET STORE OR SOMEONE WHO BROKERS (BUYS THEIR PUPPIES FROM OTHER BREEDERS, USUALLY PUPPY MILLS, THEN SELLS THEM AT A PROFIT)! I WANT TO RESCUE THEM ALL, TOO. THEY ALL DESERVE LOVING HOMES. HOWEVER, A PUPPY MILL/BROKER PUPPY CAN CAUSE YOU A LIFETIME OF HEARTACHE. NOT TO MENTION THAT BY BUYING THAT PET STORE/BROKER PUPPY, YOU ARE PROMOTING UNETHICAL BREEDING AND SELLING PRACTICES, AND HELPING THE PUPPY MILLS CONTINUE ON THEIR BUSINESS. YOU DON'T KNOW WHERE YOUR PUPPY HAS COME FROM, THE CONDITIONS THAT THE PARENTS HAVE TO LIVE IN, OR THE TEMPERAMENT OR GENETICS THAT YOUR PUPPY WAS PRODUCED FROM. I HAVE HAD GOOD AND BAD EXPERIENCES WITH SOME COLORADO BREEDERS, AS WELL AS NATIONALLY. LET MY KNOWLEDGE OF WHICH BREEDERS ARE QUALITY, ETHICAL BREEDERS HELP YOU FROM GETTING A POOR QUALITY PUPPY. OR, IF YOU ARE LOOKING FOR AN OLDER DOG THAT WON'T REQUIRE THE WORK THAT A BABY WILL, PLEASE LOOK AT YOUR LOCAL RESCUES OR SHELTERS. YOUR LOCAL DACHSHUND RESCUE IS A WONDERFUL PLACE TO GET AN OLDER DACHSIE. I ALSO SOMETIMES WILL HAVE SOME OF OUR BEAUTIFUL ADULTS RETIRING, AND LOOKING FOR HOMES. FEEL FREE TO CONTACT ME TO SEE IF WE HAVE ANYONE UP FOR ADOPTION.
WE PROVIDE STUD SERVICE TO APPROVED FEMALES. PLEASE CHECK OUT OUR ADULTS PAGE TO SEE OUR GORGEOUS MALES. FEEL FREE TO EMAIL OR CALL ME FOR MORE INFORMATION.
WE USE AND RECOMMEND NUVET PLUS CANINE VITAMINS FOR THE TOP HEALTH OF YOUR DOG OR PUPPY. ALSO IN FELINE. WHEN ORDERING, USE REFERENCE #47015. CLICK HERE FOR MORE INFORMATION.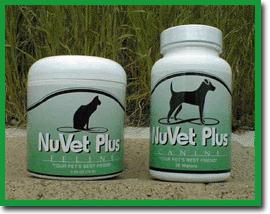 HERE'S A UNIQUE PLACE TO GET REALLY FUN COLLARS AND ACCESSORIES FOR YOUR NEW PUP! YOU CAN CHECK THEM OUT HERE, OR ALSO ON OUR 'LINKS' PAGE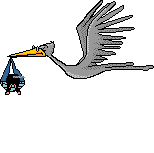 Mancha and Bailey have two baby girls born 6/27. These girls will be long haired. We have a black/cream dapple, and a chocolate/tan dapple. Pics will come at 2 weeks. Please email for more info.
SITE UPDATED JUNE 28th, 2013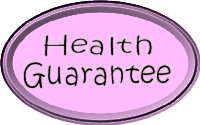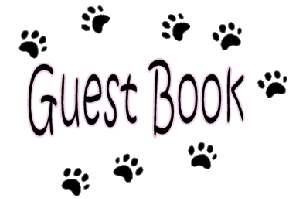 View My Guestbook
Sign My Guestbook
Website Owned & Maintained by
Dawn White Of
Dachsie Dawn's
No material on this site may be copied or re-used
without permission from the website owner
Copyright © 2005